Check out these treasures! Hand dyed in beautiful color ways!!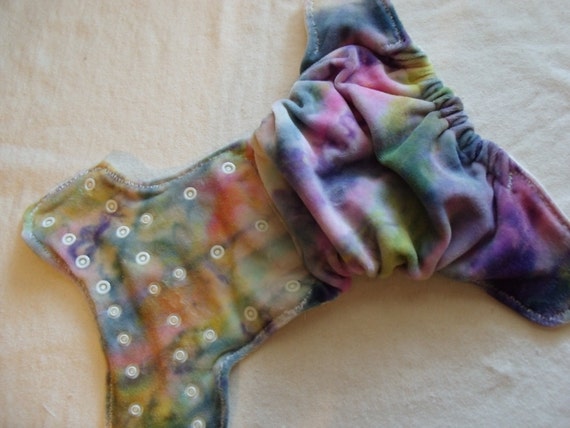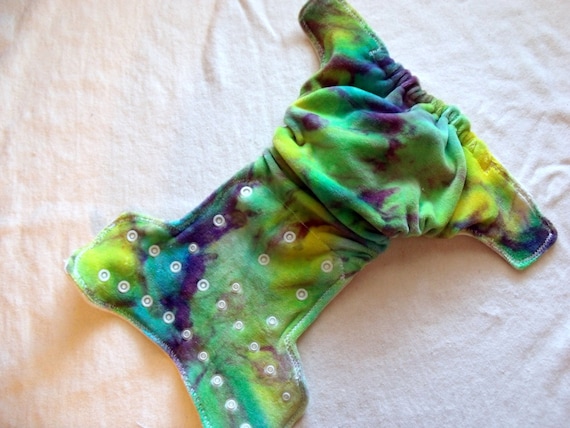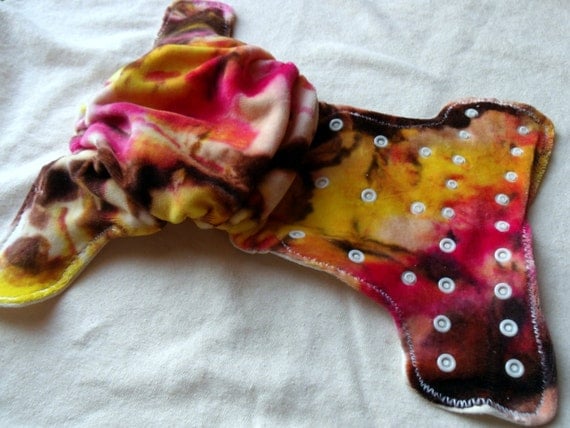 We offer one of the most absorbent fitted diapers around!! Supersoft and luxurious in amazing colorways that are up to you! Made with Cotton Velour and Organic Hemp/Cotton blend!
These fitted diapers are made for day and nights!
++One Size fits most (has umbi cord care setting) Use from birth to potty train!
++Comes with 2 snap in soakers to use at each stage. Each are topped with super soft velour against babies skin.
++Offers up to 14 layers of absorbency!
++Organic Cotton and hemp!
++Requires a waterproof cover during naps, and nights! You can use coverless through out the day while home! :)
To choose your colorway, please pick *atleast 2 and up to 3* from the following -
Chocolate
Yellow
Red-Scarlet
Turquoise
Purple
Fushia (shown in first pic)
Baby Pink
Green
Blue
Orange
During the process your colors may combine and make other colors which will only add to the beauty of this style! :) ie red + yellow = orange (the northern lights color way is an example of this also)
Shown is "Banana Split color way, Northern Lights, and Peacock" You may request these by name if you desire!
BUY NOW! AT OUR ETSY SHOPPE!